Most everyone on the internet these days likes to try and sell you on some surefire way to get rich quick, however, as soon as you fall for their newest gimmick and they sell you on a ridiculously overpriced product, you realize that getting rich overnight is just not a reality. No worries, I've been there too.
I understand that you may be arguing the standard "What If" scenarios here. Let's face it, the odds of winning the lottery are around 1 in 302 million. Seems pretty slim to me, and I don't exactly have $302 million to put up to guarantee that I pick the winning number combination.  Even if you do, you better hope that you don't end up having to split the pot with some other lucky sucker out there or you may be net negative pretty quickly.
The beginning of this article may not be exactly what you want to hear, however, I can offer you something much more rewarding, the basic knowledge needed on how to get rich slowly but surely.
---
The Basics to Building Wealth
Many readers ask how to achieve a certain level of success at relatively young age. It wasn't without hard work, dedication, and years of learning and taking action. There is no one thing more important than hard work. Anyone who waits for wealth to suddenly appear will likely never see it come to fruition.
There are a few basic rules to building wealth. These basic rules are not hidden in some "millionaire only" book that you get access to when you randomly stumble upon wealth.
When you think about it, the basics to building wealth are actually more common sense than you realize.
Here's the breakdown:
Live at or below your means
Create as many income streams as realistic
Pay the least amount of taxes on those income streams as possible
Invest in appreciating assets, not liabilities
Keep an open mind
I'll go into more detail on each, but before you continue reading, I encourage you to write down your own interpretation of each of these. This encourages some critical thinking.
If you are looking for answers I can only offer my own experiences and insight into what has worked for me. Every person is different and will interpret the basics differently. After all, we are only human.
---
Living At Or Below Your Means
You've heard this before, that's almost a guarantee. Everyone tells you to cut living expenses, avoid lifestyle inflation, and live well below your means. I want to clear something up… I am not encouraging you to live in poverty, buy bulk chicken and rice and eat only that for a year.
Living at or below your means simply translates to living reasonably, avoiding flashy materialistic items, and spending more than you make after allocating to savings and investments. 
If I'm being honest, I love fast, flashy cars, but I didn't buy my BMW until it was under 20% of a single year's income. I likely won't buy any exotic depreciating asset unless it falls within that same criteria. By that time, it's likely that you won't even want one because you could instead invest that money in more income generating assets.
There are a few easy ways to live at or below your means.
The first is to create a very clear budget. By very clear, I mean a budget that outlines every expense, every month. Many personal finance gurus and websites like to give you the "create a budget advice" yet they stop there. I'm here to tell you that you need to break down all of your expenses and truly understand where your money comes from and where you money goes.
Outline all expenses. Even something as simple as your coffee expenditure per month. When I start pushing close to my limit on coffee for the month, I curb my Starbucks habits and buy a bag of bulk coffee to make at home. The variable costs are the easiest to control. Focus on those first.
Make sure to account for all fixed costs in your budget, but be truthful about what a fixed cost is. Is your rent/mortgage really a fixed cost? Do you have an extra room you can rent once a month on AirBNB that then makes that a variable cost? Think about your true bottom line and make sure to capture it accurately.
My first property was a condo near a university. Buying here was a blatant opportunity to rent to college age tenants. At the time, the lender was offering a special deal for first time home buyers. You could put down 1% and they would match 2%.
I had a place to live at the time for minimal rent, but I quickly realized I could pay the same amount and have a roommate paying into the equity on my condo.
I moved into the condo myself, and that first year I generated an extra $7,200 by renting my extra room to a friend of mine. The point is, my mortgage was not a fixed cost, it became a variable cost because I either had a roommate or didn't. This could change at any moment and would change the outlook for my monthly budget.
Stay away from the mall, don't buy the $500 watch just because it looks cool. Live in a reasonably priced neighborhood and forego the marble floors for now. Don't spend more than you make, cash flow matters. Speaking of cash flow…
---
Create As Many Income Streams As Realistic
Creating income streams is easier than you think. These income streams don't all need to net you $500k per year. Some of the top income streams for the wealthy are assets that generate a consistent cash flow every single month. They no longer are in fear for their job, and they are creating their own paycheck.
Financial freedom and generational wealth does not mean that you have to be a billionaire. In order to be financially independent, you simply need to move away from collecting a paycheck that you are 100% dependent upon to live, and have started generating your own revenue from the different business endeavors you have undertaken.
To be fair, I have actually not quit my day job. I love my field of work, and it allows me to invest in assets more frequently than I would if I only collected the revenues from external my business ventures.
No matter what your interests are, there are more than a couple tried and true income streams that may not be as apparent as you would think. The top two that are worth discussing are high dividend yielding investments and real estate.
You likely already know this, but the S&P 500 has averaged around 9.8% returns over the last two decades. The larger your account, the more you make annually. I sink a large amount of my income into the market. On top of the returns you will see just via investing in ETFs or mutual funds, you will likely begin to see dividends come in. Often times the blue chip companies that are part of the S&P or top ETFs generally pay higher dividends.
If you reinvest these dividends, you are creating more cash basis to receive a return on the next year. Simply investing in the S&P 500 can create a passive income stream for you that takes almost zero management.
Something a little more active, but also very lucrative, is real estate investing. I personally am a member of BiggerPockets and am constantly looking for my next real estate deal. As I outlined above, I house-hacked for the first couple years of my career, and it proved very lucrative for my equity stake in my property.
If you follow simple methods like the BRRRR method (Buy, Rehab, Rent, Refinance, Repeat) you can utilize the same capital that you originally invested in to fund a second, third, fourth, fifth… you get the point. This is the key to accumulating cash flowing rental properties.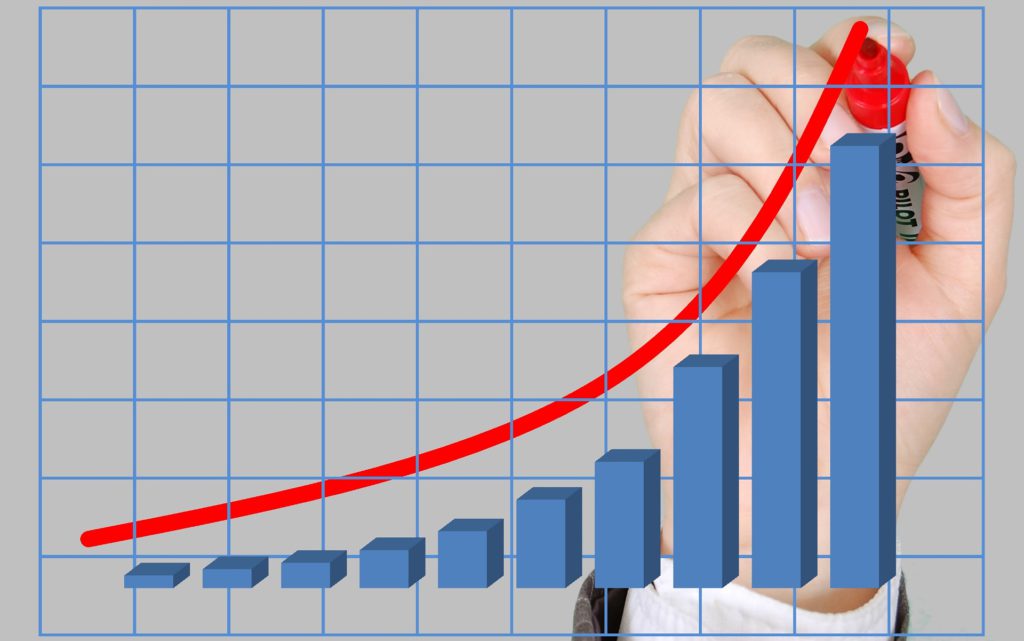 Currently, all of the properties I own are below 70% LTV financed. The mortgages are low and each cash flows over $500/month. Across all 5 properties that's an additional $2,500 per month on average. Property management companies and my team deal with all the tenants. This is another easy 5 income streams that I use to pay down what I owe on my assets.
On top of the rental income, appreciation and inflation contribute to my net worth and overall wealth. Appreciation continues to drive the value of my properties up year after year, and rent prices can be adjusted to accomodate that appreciation.
In addition, inflation helps to reduce my real debt. As the dollar becomes worth less, the $100k that I may have originally financed on a property is actually worth less than it was when I purchased the investment property.
I always encourage educating yourself on real estate whether via reading or listening to podcasts and networking. Recently I discussed my favorite business books and one of those is The REAL Book of Real Estate by Robert Kiyosaki. Give it a read, you won't be sorry.
Most millionaires have on average 7 streams of income coming in. I currently have exactly 7, and you can too with a little bit of self-education and hard work. I know you may still be wondering, "what do I do once I create different income streams?"
That's easy!
---
Pay The Least Amount Of Taxes On Those Income Streams As Possible
One main reason that the rich stay rich is that they keep their money. Handing over everything you owe to Uncle Sam at the end of the year is the last thing you want to do when trying to build wealth.
I'm all for contributing my fair share to the government, and I do believe that there are positives to paying taxes. However, reducing your effective tax rate is one of the simplest things you can do that will utlimately lead to financial success in the long run.
The IRS wants you to take advantage of tax credits and deductions, however, the IRS only rewards those who invest in assets. Standard income earners pay their effective tax rate no question about it. Write-offs present themselves when you have books to keep, and you have your own income-expenses to deal with.
I read a great book recently, and it's on my list of best business books that I alluded to above. This book is called The Loopholes of The Rich. I won't go into great detail on the book right now, but this book essentially outlines everything you need to know about reducing the amount of taxes you are required to pay. The best part is that the author covers this topic while sticking to lowering your tax rate both LEGALLY and ETHICALLY.
In order to keep your money, you need to make sure to pay lower taxes than if you had no assets. Take the money you save on taxes and immediately invest it in appreciating assets, not liabilities.
---
Invest In Appreciating Assets, Not Liabilities
This point is made above, but I believe it needs its own discussion to really drive the point home. In order to clear a few things up, we need to outline what an asset really is.
Your car can be an asset, but it's not an appreciating asset. On top of that, if you are living beyond your means your car is likely a liability because of high maintenance costs, premium fuel grade, or potentially higher cost for repairs when damaged. A little bit of wear and tear is inevitable, so be prepared.
I mention your car being an asset, because if you are using your car to generate more business and income, while it is a depreciating asset, it can be a necessity.
A rental property can be a great asset. I have multiple assets. However, I make sure to be conscious of my cap rate, as my rental property becomes less valuable to own it inches closer to becoming a liability. When my cap rate becomes too low I get rid of it.
My ridiculously oversized home near the beach is a blatant liability. I am not generating any return on owning it. The mortgage is far higher than I would hope, and if I made significantly less money over the course of the year I would probably be living slightly beyond my means which violates the first basic rule of building wealth.
Keep your home reasonable, be comfortable, but understand that the home you live in is a money pit and liability. You are responsible for repairs, maintenance, landscaping, etc. Ideally your rental properties will pay for all of this. As long as you invest in appreciating assets, your assets will likely outweigh your liabilities and you will be well on your way to getting rich slowly but surely.
---
Keep An Open Mind
Not everyone follows the same path to wealth. The basics I outlined above are what have worked for me over the years. It's important to find your own calling. With the ongoing growth of the internet and gig culture there are unlimited opportunties around every corner.
Through keeping an open mind to new business opportunities you will almost certainly find something that helps you generate income. With a little bit of work and creativity, an open mind can lead you down a path of great riches.
If you take for example, this website… I have spoken out about the benefits of affiliate marketing repeatedly. I constantly rave about my favorite affilaite marketing platform, Wealthy Affiliate.
I generate an additional stream of revenue through helping readers like you build their own websites and become successful affiliate marketers themselves.
If helping people can be a profitable industry, what industry can't?
Remember, if you spend your life helping everyone else get everything they want, you will ultimately get everything that you yourself could desire.
---
If you are interested in chatting more about this topic, have any questions for me, or would like to network about income streams, financial wellness, wealth, or if you just want to chat about the weather… drop me a comment below or head over to my profile at Wealthy Affiliate and send me a PM. I check my messages constantly and I'm always here to help!