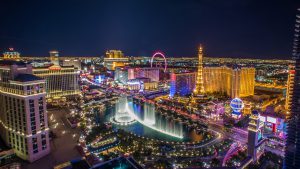 I'm going to tell you a story. This is a story about the fabulous Sin City and what I've experienced every time I adventure to this wonderland of empty promise and pretend riches. Most people don't win in Vegas, it's statistically proven.
I DO. And I'm going to tell you how in this article.
If you really want to know how to win in Vegas you have to understand a few things, it's not easy, and the definition of "Winning" here is pretty loose.
Why Do People Go To Las Vegas?
I'm sure most of you have heard about all the insane times your friends have had in Vegas, and I'm sure that most of you are here reading this because you either want to, or already have, planned a trip to probably one of the most charactered cities in the world.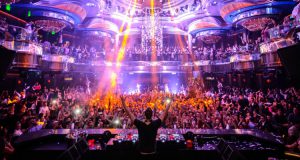 Depending on the occasion, you may all be heading to Vegas for many different reasons. I'll list a few of the main reasons below:
Bachelor/Bachelorette Parties: A ton of people find this as their travel destination right when they are on the verge of getting married. This is usually ill-advised but your friends want that one last hoorah of freedom with you. Now your blindfolded at Caesar's Palace at 4am when they said you were just hitting the local Chili's down the road.
The Club Scene/Music: Vegas is a huge hot spot for resident DJ's and artists from all over the globe. There are many top acts in Vegas including world class DJ's and pioneers like Steve Aoki for example. In addition to the DJ scene you can always stop in and see J-Lo for a night, that's iconic in itself.
The Shows: Everything from Cirque Du Soleil all the way to the Pirate Show outside of Treasure Island, you can see it all in Vegas. Some of these shows are pretty expensive though so prepare your wallet.
The Architecture/Rides: I know I probably shouldn't lump these into one category, but most of the people that are in Vegas for one of these reasons is really drawn to the other attraction. This is essentially the category all your typical tourists fall into or people who have never visited Sin City before.
Gambling/Casinos: Probably the most popular reason to go to Vegas is gambling. It is without a doubt the hottest spot for sitting down at a table and throwing some chips around. Now while there is money to be won gambling, I want to explain to you how I look at this "sport" so to speak…
The Secret To Gambling
 Everyone thinks that there is some magic formula to gambling.
They imagine themselves coming straight out of the movie 21 and counting Blackjack until they become Millionaires and the couple bumps and bruises they obtain in the process are completely worth it.
Now don't get me wrong, there are odds and strategies to winning poker games, roulette, craps, pretty much any game you play. However, these odds are usually set against you, especially in a city where the casinos can easily take your money after feeding you a few drinks.
There are a few different key points to focus on when gambling, and the secret to gambling encompasses all of them.
Read: My personal suggestion is that you read up on all the different types of games before you go blasting into Vegas like a runaway locomotive. It's important to understand particular odds of individual games, when to bet on your hand, and when to throw in the towel. It also helps understanding where to bet based on best odds of winning.
Casino Selection: So as much fun as it is to gamble at some of the super casinos on the Las Vegas Strip, you have to realize your odds are decreasing here. Whether it is through more decks on the poker tables, or higher cost of hands, you will probably lose money faster at some of the huge casinos than you would at the smaller casinos on Fremont Street.
Don't Drink Too Much: If you start to drink too much, you will most certainly lose your money quickly. Your inhibitions go out the window when you drink so you are more likely to bet big and pretend like you're going to win it. This is usually not the case (the odds are against you remember). Free drinks will come at you all night, make sure to work in some water. Check out Incite Fitness for some more on drinking and hydration.
EXPECT TO LOSE:  ALWAYS go into Vegas expecting to lose. This is the secret to gambling. As long as you aren't hoping and dreaming of getting rich and you follow some of the steps above, you'll win. No I don't mean you're going to win a bunch of money after you read about and understand different poker games. No I don't mean selecting the right casino is going to make you a fortune. Not getting hammered won't make you a billionaire either.
Definition Of Winning
I define winning as gaining the most you can out of the experience. I enjoy gambling, but I consider it an expense for the brief getaway.
I've spent a decent amount of time in Vegas and I never come out in shock about how much I've lost (or won, I really have won a couple of times).
This mindset keeps me sane. Understand that you must never use money that you HAVE to have to pay your bills or money that is considered your safety net to gamble. This is not safe.
If you want safe investments please read more about being an entrepreneur online. You can start out completely free and this method won't deplete your bank account in one hand.
There are ways to benefit from gambling even when you don't win. Every time I go to Vegas my stay is almost completely free. From free rooms, to free food, to free night club admission. I can go to Vegas and my only expense will be what I am willing to spend on Three Card Poker or at the Sports Book.
How To Go To Vegas For Free?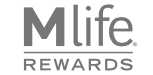 Join a rewards program! There are a couple major programs in Vegas including M Life Rewards that encompasses the Aria, Bellagio, MGM, Mandalay Bay, and more.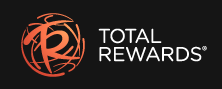 In addition you can sign up for the TR Rewards Program (my personal favorite) and take advantage of earning at The Rio, The Linq, Caesar's, Bally's, Harrah's, Paris, and more.
If you have a budget for gambling, you'll usually play enough to earn a decent amount of points. These points get you huge discounts at restaurants within these casinos in addition to comped/discounted rooms.
The fantastic thing here is, if your room is free you may want to spend a little more on the tables. The casinos know and understand this, so they are winning also.
A free trip to Vegas is winning in my book. If you were ever wondering how to go to Vegas for free, here is your answer. I understand you may say "it's not technically free, you're paying for it by gambling."
I look at things as being free when I was going to do them anyway. If I was going to throw a couple thousand dollars at a table, why not get a comped suite out of it? What would you do? Thought so…
As always please leave a comment below and talk about your experiences with Las Vegas! If you have any questions for me about rewards program's, what they offer, or how they work feel free to ask below as well!
Disclaimer: Gambling is a HUGE risk. Do not partake in gambling unless you fully understand what the repercussions of losing are. Do not gamble more than you can afford. If you have a gambling problem there are websites that you can turn to for help anonymously. This article is not meant to encourage anyone to gamble. Simply to explain how to get the most out of your experience gambling.