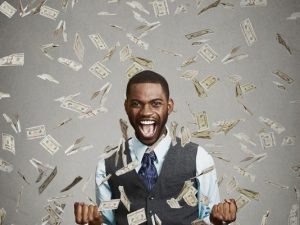 I am often asked how I am able to make money online for free. There's an easy answer to that question… so read on my friend.
Many of you are here because you're struggling to make money in the real world. I understand turning to building online income is the most ideal scenario for you.
Maybe you have a family at home, and you don't have time for a full time job. Maybe you need additional income but you have responsibilities in the evenings that don't allow you to pick up those extra hours working night shifts.
Maybe you're just a teenager and looking to make some bucks in the afternoons. Maybe you're a college student trying to avoid the grind of the dining hall dish room (I've been there, it's not my favorite form of income).
What if you don't have the money to fire up a brick & mortar business? What if you don't have any creative ideas for your own product? What if you don't even know where to start?
Whoever you are… and whatever your goal is… you can create a form of income, you can create an online business, and you can do it absolutely free.
There not a single reason to get bogged down by your background, or the questions that we've all asked ourselves many times before.
I want to help you build your own website where you can talk about the things you love, and learn how to monetize it for free.
There are easy steps you must take to become successful online…
Ditch The Negative Mentality
If you have ever had a negative attitude about your finances or your abilities… get rid of it right now. If you are unmotivated and you can't see yourself as being successful in the future, your thought process is all wrong.
Matthew McConaughey said in his famous Oscar acceptance speech that his hero was himself in 10 years. I encourage you to listen to it here. Be your own hero in ten years, strive for greatness, and don't stop until you achieve it. When you hit that ten year mark, you should have a new hero… That hero? You in ten more years…
A negative mentality will get you nowhere in life, those who succeed travel down a road paved with failure. No successful entrepreneur that I have personally spoken to has described to me a path filled with daisies and butterflies.
All of these people were up late, grinding away, becoming more and more passionate about their dreams every day they worked towards them. When they failed, they didn't quit, and now they have achieved great success.
Find A Passion
I personally know people that have created a steady income from video games. They can film themselves playing video games on YouTube and bankroll. If that doesn't sound like a good gig to you, I don't know what does.
The point is, these people are passionate about what they are doing. Do you think someone would want to play video games on YouTube for people if they didn't love to play video games? Do you think I would write about the pursuit of happiness and wealth if I didn't love the direction my own life is heading in?
Be passionate about whatever it is that you want in life. Make sure to revolve your online presence around your passion as well. I personally have a passion for fitness and have since started a page involving healthy habits and a fit lifestyle.
The reason that this is a successful web endeavor is because I genuinely love helping people reach their goals. Whether those goals be mental health, physical health, nutritional goals, or financial goals, I want to see people succeeding all around me.
Stay Away From The Scam Artists
These days it is so tough to see past all the fluff that is out there. Every single day I see people getting suckered into these MLM schemes, which I wrote about in one of my recent articles here.
In addition to these online schemes you have all these people selling you "digital content" that is supposed to help you become rich in 5 easy steps, or build wealth while doing absolutely nothing.
Well… welcome to the real world. While you can do it for FREE, you can't do it without putting in some hard work and dedication. You ever heard the saying you get out what you put in? That's still the truth today, even on the internet. The fact is, I haven't found the magic shortcut, but I have figured out how to reduce the learning curve significantly.
Understand that this is a new age… you don't have to spend a ton of money to make money! Quit letting people lie to your face and tell you that you need to buy a particular product in order to generate your own revenue. That is an absolute BS statement that these people sell you just to convince you to buy their useless products.
With all the free resources for building websites, blogging, and learning out there today… you don't have to pay a dime to get started.
Take Those First Steps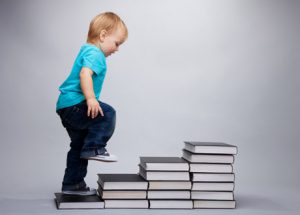 Not many people out there can say that they learned to walk before they could crawl. Yes there are a few, but they are an anomaly.
I am always reading about people within the Wealthy Affiliate community that have struggled for up to a year before seeing a real positive income come from their online endeavors.
Granted, most people become successful online much earlier than that… Here are some examples of people who have done so.  Feel free to sift through any of those WA members profiles and you'll see one common theme: repetitive success.
The truth is, they have a formula, they have the help and support system, and they have it all for free. I highly encourage you to check out the system I use, and I really hope you'll sign up for free and get in touch with me when you do.
I know you too can be successful, have the ability to travel the world, live financially free, and explore life the way you've always wanted to. Check out my honest thoughts on the Wealthy Affiliate platform that I have integrated into my daily life.
Any questions? Feel free to ask in the comment section and I'll make sure I cover everything you want to know in my response. If this article helped to motivate you to take your first steps to making money online for free, please share it with your friends!