At the root of every great online business is an even greater web hosting platform.
You're probably wondering how to get started with your very own online business. If you've landed on this article, you've probably heard about web hosting and are curious a bit more about what it is or where you should host your new site.
You're not alone, this is a common issue amongst first time online business creators.
When I first started my website I had the exact same questions. Initially I had no clue where to host a website, or even what hosting referred to.
For the purposes of this article, I want to take a look at two great options for domain hosting and give you a detailed overview of each.
Once you finish reading, you will be able to make an informed decision on where to host your new website, and you will be well on your way to achieving success within your online business.
---
What Is Web Hosting?
I first want to deviate from the technical definition of web hosting and different service platforms in order to make these concepts a little more clear for someone new to online business.
Basically, a new website has to have a home.
The difference between you and I and our websites is that our homes are usually placed on a piece of land in a city of our choosing. A website has it's own home carved out of the internet where it resides.
A website will have a domain (its unique identifier and name ex. www.yourdomain.com), but that domain needs to be parked somewhere. That is where hosting comes in.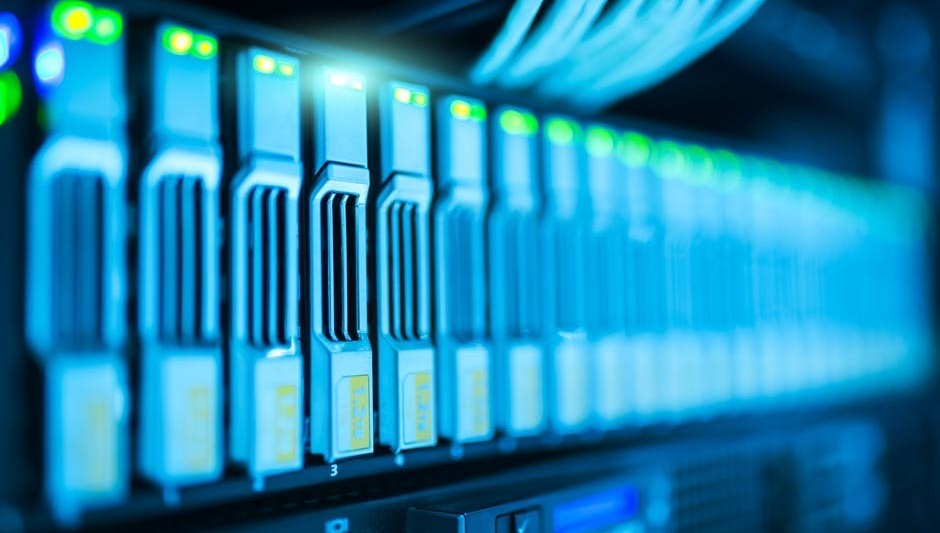 More technically speaking…
The basic framework of your website needs to be supported and housed within a server (a very specific type of computer) that allows users to access it upon request.
Generally, when you choose to host your site with a particular service provider, your website is stored on servers they have setup for just this purpose. Your domain name is, as mentioned above, the key identifier.
All a user then has to do is request access to your unique domain and that request is then sent to the server. The server responds and grants access to your website for the user.
Without web hosting, your website is not accessible. You can have your own servers, but web hosting platforms generally provide a lot more than just server space, reliability is also an important aspect. It's likely that DIYing your own server will not provide the reliability that a hosting service will provide.
If you don't already have a domain, it's likely that whatever domain hosting platform you choose (and both of the platforms I outline below have this option) will allow you to purchase a domain directly within the hosting platform.
This makes it easy to acquire a domain and then host that domain all in the same place. It streamlines the process of creating your site allowing you to focus on the actual business aspect of running a site (the important part).
So now that we understand what hosting is, let's talk about a couple different platforms, including my favorite platform and the one I use for hosting all 5 of my websites.
---
FastDomain
Let's start by discussing FastDomain.
FastDomain is a domain hosting platform, much like GoDaddy or any other hosting platform. It offers many of the same basic benefits of other platforms including:
Unmetered Hosting Space
Unmetered File Transfer
Unlimited Domain Hosting
2,500 POP/Imap Email Accounts
SSH Access (Secure Shell)
SSL, FTP, Stats
CGI, Ruby (RoR), Perl, PHP, MYSQL
1 Free Domain
Free Site Builder
If I'm being honest, I would say that FastDomain is on par with the market standard for domain hosting platforms. Other, larger platforms like GoDaddy offer the exact same things.
I will say, however, that the one thing that FastDomain has on its side is its extremely low cost memberships.
The pricing structure of FastDomain is shown here: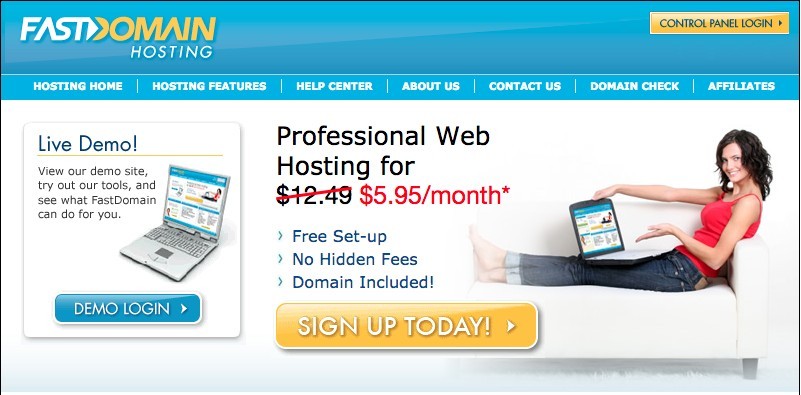 What's unique, and quite awesome about FastDomain is that right now you can receive an exclusive promo.
All of the above listed line items that FastDomain includes are available for only $5.95 a month.
This is legitemately a steal when compared to just the regular purchase cost of a unique personalized domain which is generally anywhere from $10-$15 by itself.
So now that we understand pricing is definitely on FastDomain's side, let's look at at some of the unique features that FastDomain offers: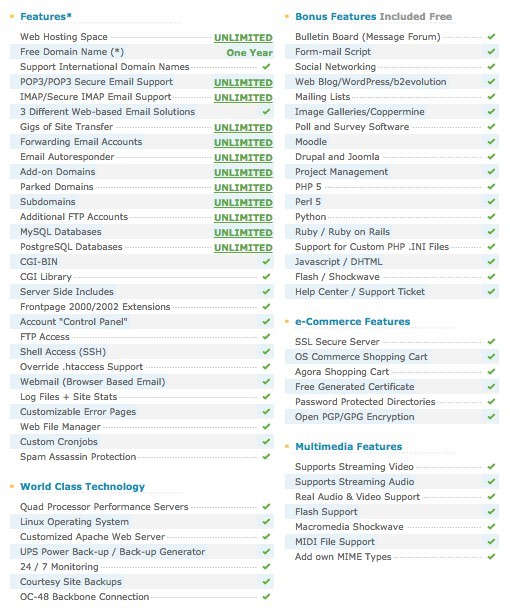 Unlimited web hosting space is very unique to FastDomain. Something that may be of note is that generally speaking you are limited on server space to X GB or X TB depending on the plan you choose.
This is a common upsell amongst different web hosting service providers. They get you in the door and then subsequently they force you to upgrade to a plan with more server space.
FastDomain allows unlimited server space from the get go, you won't have to worry about the continuous upsells.
Some additional benefits that FastDomain offers is its unique access to different coding programs for those a bit more creative or tech savvy.
This includes Python, Ruby, Flash and Shockwave capabilities. All of these additional free benefits contribute to the overall success of your website.
Since FastDomain is very simple to use and has a great user friendly dashboard, easy domain registration, and also great prices I would say I can confidently recommend it.
If you are looking for the cheap and simple option, I highly suggest heading over to FastDomain and giving their demo a shot today to get a better feel for all of the features that FastDomain offers.
Click the banner below to check it out.
While cheap and simple can be a great option for beginners, I would say that I am of the opinion that quality is sometimes more important.
While I don't doubt the quality of FastDomain, and I 100% think it's a perfectly acceptable solution for most, I still have to say that FastDomain is not my absolute favorite platform for web hosting out there.
So what is my favorite you might ask?
---
Wealthy Affiliate
Wealthy Affiliate is perhaps my favorite web hosting platform amongst other things.
I have written extensively about the benefits of Wealthy Affiliate over all. If you would like to read more about Wealthy Affiliate outside of the platforms hosting capabilities, click here to read my more thorough review on the subject.
For this article, however, I just want to focus on what the platform offers in terms of hosting.
Wealthy Affiliate is a bit more expensive than FastDomain to start. However, it is pretty clear that their membership options provide you with an entirely different type of support than FastDomain.
Check out their membership options below for a high level overview:
One unique benefit of Wealthy Affiliate, is that in addition to providing you with hosting, Wealthy Affiliate allows you to create your content within the site and publish directly to WordPress.
All your back-end needs are covered. On top of that, Wealthy Affiliate's hosting platform ensures that your website will rank in search engines through SiteHealth metrics and SEO plugins.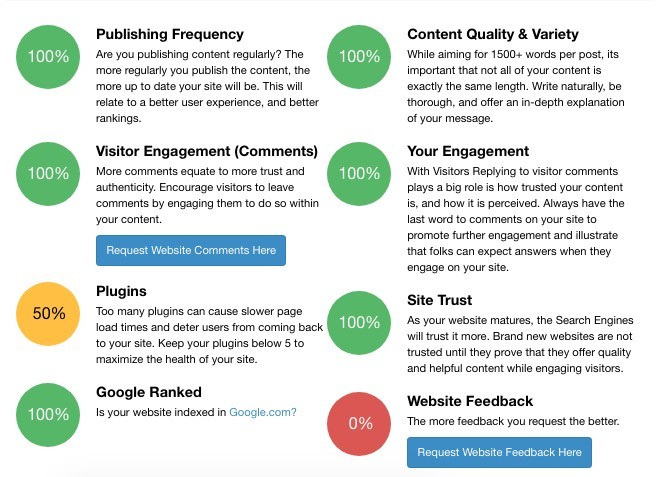 What's more, is that if you are a beginner, like I was when I first started developing a website, then you can very easily learn all you need to know about establishing an online business that will ultimately lead to financial success.
I'm guessing that the goal of your website development is not just to simply have a place to share thoughts and feelings.
If that is the case, then maybe FastDomain covers everything you need. However, if you are looking for a bit more, I would highly suggest looking into Wealthy Affiliate a bit further.
WA provides a community of over 1.4 Million Members that are all extremely helpful and can essentially answer any question you may have about building out your site exactly the way you want to.
WA helps you choose themes and make sure that you know everything you might need to about content development and creativity.
In terms of Web Hosting, Wealthy Affiliate provides you with the same site security that FastDomain does, with 24/7 site support that can save your site if anything goes awry with updating the content or back end of your site.
Wealthy Affiliate also provides a very simple to navigate Site Dashboard.
As you can see, from your dashboard you are able to manage your sites, purchase new domains, request site feedback, commentary on your sites and articles, you can setup your sites email addresses, and you can submit site support tickets.
If all this weren't enough, you have access to amazing keyword tools like Jaaxy that will make sure that you can perform the proper keyword research that ensures your content ranks in search engines and ultimately results in traffic and sales.
---
Conclusion
So in this article you have learned some background on web hosting and web hosting platforms if you weren't already familiar with those terms.
We've identified two great platforms aside from your every day, expensive run of the mill hosting platforms.
We've also outlined each platform's unique benefits.
Ultimately, if you are interested in the cheapest option and just need a place to store your website, FastDomain is a great option for you.
If you want to become a much more involved, full scale internet entrepreneur and successfully build and scale your online business essentially replacing your current full-time income, then Wealthy Affiliate would be the best option.
I personally have utilized WA as my hosting platform for over 2 years now and I would never go back.
I suggest first signing up for a Free Starter Membership as outlined above. Once you sign up and get a feel for the platform, and once you utilize the demo at FastDomain, you will be able to make a very informed decision.
Don't just take my word for it, try out each of the two platforms by clicking on the banners below!
If you found that you enjoyed either of these platforms, have experience with either of them yourself, or you would like to recommend an alternative platform please feel free to leave me a comment in the comments section at the end of this page.
If you have any additional questions about these platforms or building an online business in general, feel free to reach out to me here in the comments as well.
If you have signed up for Wealthy Affiliate, head over to my profile @DaltonTberry and let's connect!