We all know the internet is growing each and every year. With 6.4 Billion people on the planet and only around 47 percent of those people using the internet (a large majority still with 3G networks) there is endless opportunity.
While there is no shortage of content out there for all the internet beginners to read, you can still make some money by contributing yourself.
You might now be wondering how to make money writing articles. Well I have a couple key ways to do this that you might find interesting.
Build Your Own Website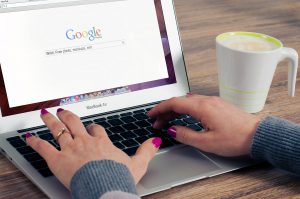 The first way to generate revenue online strictly through writing is by building your own website. If you build your own website that gives you all the control over your own niche, what you want to write about, and in the long run how much you make.
There are multiple ways to monetize your content. The first would be through affiliate linking. Affiliate links are links that allow people to click through to a product, sign up or buy that product, and then you receive a commission on their purchase. There are tons of different affiliate opportunities out there including major companies like Amazon.
Think of any product on the market. Now that you have one in mind, go search google for that product + affiliate program. Tell me what you find in the comments.
I would put a good amount of money on you finding an affiliate program for that product. If it doesn't come directly through that brand then there is probably a third party such as ClickBank or Commission Junction taking care of the affiliate marketing for this company.
Many of these affiliate programs will offer you awesome commissions. These can range from Amazon, generally on the low end at 4-7% all the way to private products that come in around 65-70%.
While that seems insane, digital products are usually pretty high priced and once created there is no cost to ship, etc. Therefore the profit margin is huge and marketers don't mind giving you large commissions.
Essentially all you have to do is write out quality content and the rest will work itself out. Before you know it (usually 3-6 months, sorry it doesn't come overnight) you will be earning a pretty steady income from affiliate marketing.
If you want to learn more about how to do this I highly suggest you check out my Wealthy Affiliate Review where you can learn absolutely everything you need with tons of support from the community for free. No credit card required either.
Freelance Writing
If writing is your strong suit and managing the behind the scenes isn't really what you want to get into, then I suggest freelance writing.
This can remove all of the necessity of affiliate linking, managing different product reviews, and trying to make sure you're consistently generating content that ranks within search engines. This is often called Search Engine Optimization or SEO.
A lot of people out there write for blogs or websites that are currently in very good standing within the internet already. This makes it easy to become a recognized writer.
If you write well, you can get paid extremely well to write out good quality content. As you learn SEO many people will pay for content that is optimized to target particular keywords as well.
Don't really know how to get started? No worries. There are even opportunities out there that can place you with particular jobs. Check out my review for Writing Jobs Online. They do a great job of generating new and exciting writing jobs with some of the top websites out there.
Let's Talk About The Cash
Okay so I know a lot of people are interested in writing content because they want money. Don't get me wrong, who doesn't?! So many people these days have become freelance writers or built their own website and now they can travel the world and work full time.
This sounds like an amazing life, but is it a reality?
It most certainly is. I personally know that almost all of the dedicated community members at Wealthy Affiliate and those that use the affiliate marketing techniques, or even freelance writing opportunities above are generating a steady revenue.
How much you make is completely up to you. I know some people that only make a couple hundred bucks a month. I also know others that are leveraging every resource they can and knocking down $250,000 a year by managing multiple websites and writing quality content every single day.
There is something to be said for hard work and dedication. Just like anything you do, writing online will require drive and determination. There is really no easy magic solution to making money from home. If you work at it though, you will see amazing results as I have with this site and with many others that I have generated in the past.
With all the ongoing changes in algorithms from the search engines you never know when opportunity is going to strike. Something may change drastically next month that harms a lot of the well established pages and allows you to capitalize with the content that you have been consistently writing.
If you are interested in writing content online for yourself or other people, I highly encourage you to take advantage of the free domains offered through SiteRubix. Go ahead and create your first domain below!

This will get you well on your way to building your own website. If you want to just stick to freelancing, leave me a comment below and we can talk about the possibility of you writing great content just like this for me.