Miami Beach, Florida-USA

Ah, Miami Beach, the land of bikinis and tanned up muscle heads strutting around on the warm white sand.
Known for it's beautiful 20th century architecture and abundance of models and celebrities, everything in Miami Beach will catch your eye. Miami Beach isn't exactly mainland Miami, but it is a smaller island area just off of mainland Miami that is one of the most popular vacation destinations in the world.
Miami Beach is a prime place to cruise the palm tree lined Ocean Drive, or go take a dip in the bath water-like ocean. It's highly coveted properties in South Beach are a great visitation spot and the culture of south Florida runs rich in this area.
There are a ton of benefits to visiting Miami in general, but visiting during January is especially nice.
January Weather:
Usually Florida is known for it's summer storms. Quite often when visiting in the summer months of June, July, and August you will not have a single afternoon outside to relax and soak up the sun.
Thunderstorms roll into much of Florida in the afternoons, and you end up blasted with rain and lightning.
This isn't very attractive for those trying to take a swim in the ocean or hangout by the pool. Considering these are some of the main things to do in Miami Beach traveling here during these summer months can really kill your mojo.
In addition to being stuck inside on your vacation, you'll quickly realize that flying into Miami in this sort of weather is less than ideal. Flights can easily be delayed, you can be stuck in a holding pattern for hours, or maybe you'll just be trapped in the airport with no luggage until the thunderstorm lets up enough for the airport staff to unload.
All of these things lead to January. Since Florida is generally a tropical climate, it doesn't get very cold in Miami Beach. In the middle of January you actually see some of the driest times of the year.
The precipitation levels in January on average come in around 2″. This is extremely low considering if you were to visit in June you would expect closer to 8-9″ of rainfall.
In addition to the nice dry air during January, you generally see moderate temperatures that keep you just warm enough to take a dip in the ocean. The average for January pushes a beautiful 74 degrees F. This is perfect weather for relaxing. Since you're on vacation I'm guessing this is your goal.
Cost of Visit: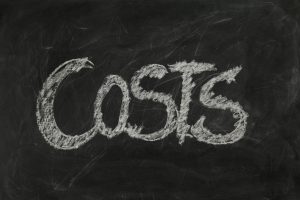 The cost of staying in Miami Beach per night can range from around $175-$500 depending on the exact location of the resort and the amenities you require from the hotel.
If you aren't after marble floors and all the luxury goods then you can most certainly stay at one of the main hotel chain resorts like the Hilton Garden Inn just blocks away from the historical Miami Architecture District.
Things to Do:
Rent a Boat or Jet Skis. The very first thing you should do in Miami is get in the water. Everyone in South Florida loves their boats. You may as well experience this place like a local. So grab yourself a boat from one of the many boat rental companies in Miami Beach and get out on the ocean.
If you would rather be a jet skier, then that's fine too. Since Miami Beach doesn't have huge waves it won't be so exhausting to cruise up and down the coastline either.
Go Shopping. Lincoln Avenue is one of the most historical shopping destinations out there. If you've been needing to treat yourself to something nice for a while and the vacation just isn't doing it for you, then you definitely want to cruise down here and explore all the awesome shops.
Hit a Club or a Beach Bar. Whether you are a big drinker or not, you should at least check one of these places out. Miami Beach is home to some of the best nightlife. This especially holds true during the summer, but January is no slouch. Since the temperatures in January only see the lower end of the 60s many people are still out at night exploring this city.
In addition, the beach bars during the day are boisterous and fun. Even if you just want to catch lunch and not explore the wide variety of cocktails on the menus the local beach bars are the place to go. I personally suggest hitting The Broken Shaker, it's my favorite cocktail bar.
Explore the Beautiful Architecture of the Art Deco Historic District. I know I mentioned this earlier in the post, but you wouldn't believe your eyes with all the colors this place boasts at night time. During the day it is an awesome sight, but cruise down to this district in the evening or night and check out the lights. I purposefully didn't share a photo here, see it for yourself!
Not convinced? Want more information? Let me know in the comments below and let's chat about Miami Beach.
Been there yourself? Love it or hate it? Share your thoughts below also.
If you are wondering how I work from these awesome destinations all over the world cruise over and check out my Wealthy Affiliate Review.
Also check out the Best Place to Travel in February.