I know that when you are first starting out it seems like traffic to your website cannot come soon enough. You want to do everything in your power to promote your website and start making money.
Many people don't see the results they are looking for with a new website until about the three to six month window. This seems like forever when you are working on a new site every single day and spending countless hours grinding and trying to find traffic.
Here's the ugly truth, you aren't going to magically see traffic overnight.
I do have to say there are people out there with millions of social media followers, but you are likely not them or you wouldn't be here reading about the best way to promote your website.
You would instead be already posting your site on this social media account and bankrolling on the traffic influx you would already be seeing.
I've tried and failed with so many different outlets…
I have spent countless hours on this subject, and have also spent more money than I would care to admit prematurely promoting a website.
If there is one thing I can tell you, premature promotion of your site will get you nowhere. You will spend all of your spare time checking analytics and trying to figure out why you aren't seeing the conversions you think you should be seeing.
Promotion is easier for me because I have all my social media sites setup already. Usually I can promote one site through another more stable site. However, I am assuming you don't have this luxury.
In order to effectively promote your site, I can really only suggest one thing. Create engaging, quality content.
By creating quality posts consistently you will begin to solidify your keyword base. This leads directly into effective SEO.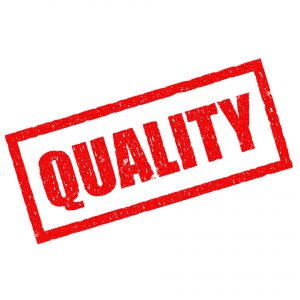 Search engine optimization is what will be the key factor for promoting your site. You want that organic traffic that visits your site because they searched for the exact keywords you have written around. This is what will create conversions and contribute directly to monetizing your website.
In addition to creating the building blocks for a high converting site, you will have tons more ideas for content creation and expansion in the future. This is all because you have created a content base that people will begin to get curious about.
When people become curious, they start to ask questions. Go back through older posts. See what sort of questions you can come up with that you have not covered in a previous post, and answer that question in the next post you write!
This is a great way to cover all aspects of a particular category within your site.
I would encourage you to take advantage of the free advertising sources you already have.
One of the best tools out there are your friends and family. These are the people that want you to succeed. Don't be scared to share your shiny new website with these folks. They are going to be your biggest proponents and will begin to share your content naturally also.
If you really start to engage them, you will also have a general idea of what type of content works for the majority of people reading that style of website.
I personally have been very timid about sharing my websites with friends and family. It can be scary to let people in on your secret, especially when you are affiliate marketing. Some people won't approve. To those naysayers, I say remove yourself from my news feed!
The point here is to never let a couple negative people discourage you from sharing content. If you are receiving flack from people on posts that you've written to really help provide information to the world, then the people dishing this out are not your true friends.
Every single one of my friends have reacted positively to my postings. They have all been genuinely excited that I am pursuing such a great opportunity online, and they have all been genuinely excited when I report back to them the great successes that I experience every day in this marketplace.
Make sure you exhaust every single social media market out there.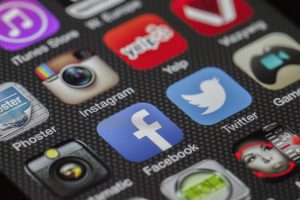 Use all of your social accounts, Facebook, Twitter, Instagram, Pinterest, Tumblr, and whatever else you may have that I can't think of off the top of my head.
I know all of this seems like a ton of work… It is. No one told you that you weren't going to have to put in some time and effort to create a successful online business. If they did tell you that, they were lying, and they were probably trying to scam you out of your hard earned money.
However, we know that your follower base is different on every single site. This means that different people are seeing your content when you post it on different social media pages. This leads to more unique users, and more unique shares.
Your friends probably have vastly different networks also, so if two different friends share your content, you are likely going to see very different reactions from their respective networks. This is great for promotion as you are reaching a much broader audience.
The main thing here is that you should be focusing on content creation. Your site will begin to naturally promote itself through Google, Bing, and Yahoo search engines as your site becomes more credible.
If you want to learn more about how to create converting content I would suggest you head over to Wealthy Affiliate and sign up for a free account. From there you will have access to fantastic resources that will explain to you exactly how your content can engage readers and lead to monetization. Don't believe me?
Check out this blog post and then come back and tell me you didn't learn something new. Matter of fact, that's a challenge… I want you to head over to that link, if you don't learn something come back here and let me know in the comments! If you do, also come back here and let me know in the comments. Either way, I want to hear it.