Wellington, New Zealand
Knocking down on average around 2,000 hours of wonderful sunshine a year, there is honestly no BAD time to visit Wellington. However, we have done the research at Incite Wealth and are ready to tell you why February is the best time to visit.
Wellington is not just another capital city, it's the leader in arts and has recently been deemed the most creative city in New Zealand. This is without a doubt one of the richest cities for arts and culture in the entire world and by our standards is an absolute must see.
In addition to doing our own online research, and having been to Wellington ourselves, we also had the chance to talk to a Wellington resident who gave us a few local tips. If you want to hear his suggestions, read on my friend.
---
February Weather:
February is without a doubt the best time to enjoy the outdoors. This is largely in part due to Wellington's amazing February weather.
Boasting highs on average of 70 degrees F and average lows of only 61 degrees F you can comfortably venture outside and explore the cities vast landscape and beaches.
70 degrees is warm enough to evade the sweater, however, the wind in Wellington can get a little bit excessive matching that of New York City in some months. In February you may be able to avoid this but take a light windbreaker just in case!
In addition to the awesome sunshine you can also expect the least amount of rain in the summer month of February. February is actually the month with the least amount of rainfall and least amount of days with rainfall over the course of the entire year.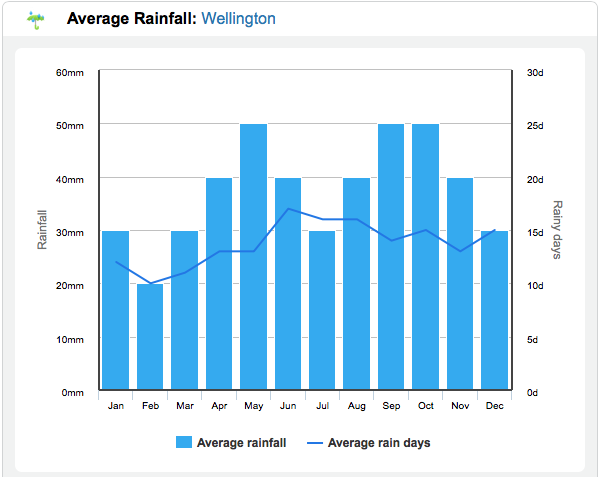 Considering that February in New Zealand is summer, you would expect there to be minimal rain, so this makes sense.
However, it is bringing up the back end of summer, so expect there to be a large influx of crowds during this time and be prepared to battle the standard tourist.
---
Cost of Visit:
The cost of your visit to Wellington can vary greatly. Personally I like to stay luxury, I've done the backpacker version of travel and while it is a blast to meet people and have fun, I like my privacy.
Depending on what you enjoy, I'll give you the rundown on both options.
Backpackers Paradise:
If you are a backpacker, chances are you have minimal luggage with you. Just your pack and your own mental baggage. You may be extremely worn out at this point and just be happy with any old piece of mattress to crash on.
However, you may just be getting started on your packing journey and be looking for something a little more cushy and comfortable. Regardless of your goal, you can get into a place in Wellington for pretty cheap.
Average price of a hostel style place in Wellington during February is around $36/night. This is pretty cheap by American standards, and even for a backpacker on a budget this would be a good option. Book your stay here.
The YHA Wellington is the place to go for backpackers as you can book a shared ensuite or your own private place for a solid price.
Luxury:
Maybe you are with your family, maybe you've become successful on the internet as an affiliate marketer and entrepreneur like I've done and want somewhere that you can stay in style while still being able to work from abroad.
If that is the case there is quite a range of options for you. Cost wise you are looking at anywhere from $189-$309/night. Keep in mind these aren't your standard hotel amenities and you pay for location. Some places like the Museum Art Hotel Apartments (as seen below) are right on the water so obviously the price goes up a bit.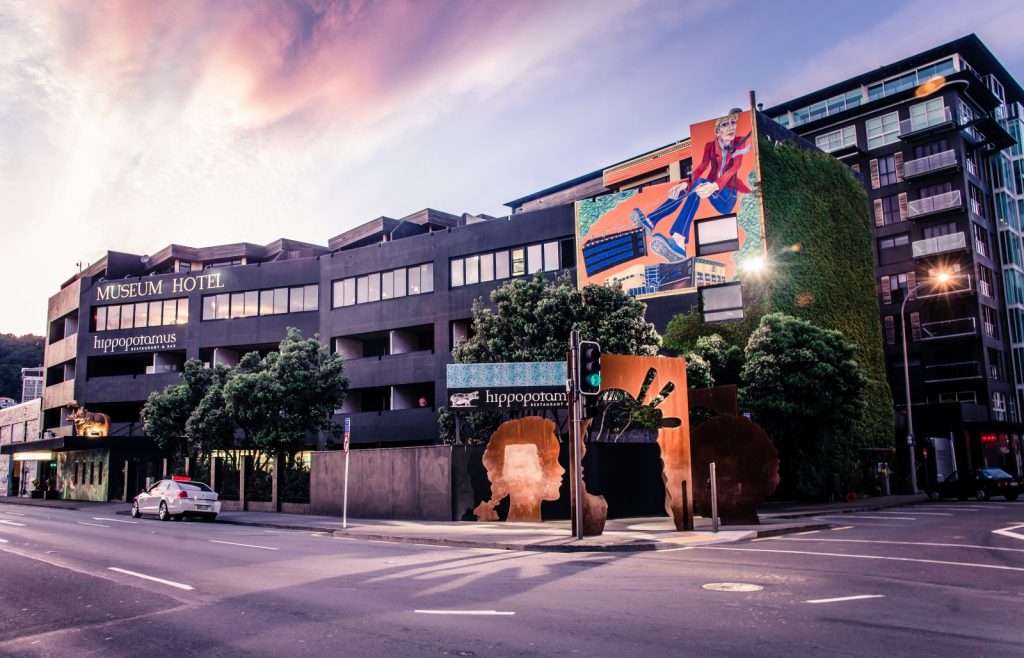 There are some options that are still hotels but they come in a bit closer to backpacking prices. If that's what you're going for then The Cambridge Hotel below might not be a bad idea.
---
Things to Do:
Since Wellington is such a lively city and one of the busiest in New Zealand, there is no shortage of fantastic experiences to be had here.
There's a few different suggestions we've been given on the top things to do in Wellington and we've outlined them here.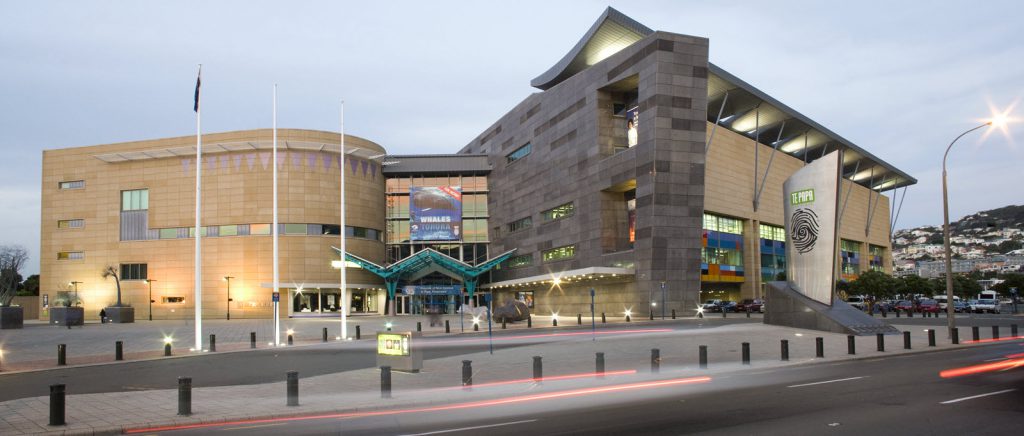 The number 1 recommended thing to do in Wellington was visiting the Te Papa Museum. This was personally recommended to me by the resident mentioned above. Te Papa is a great national museum and mixed art gallery that has everything from a bug lab to great cafes and shops within. If you take my advice and visit Wellington this is the top priority for your trip.
I was personally recommended the must-have Ortega Fish Shack. By American Standards this eatery is not too expensive. However, it can be somewhat pricey for those on a serious budget. Ortega has won multiple Capital awards within the city in addition to the Chef's Hat Award. I highly suggest checking out their exquisite menu here.
On the western side of Wellington resides Mount Kaukau. This summit is quite the trek, so hikers will be in love. Even if you aren't an avid hiker yourself, it's worth the hike to see the amazing views up top. The hike overall is about an hour and can be pretty steep in some places. I would share a picture, but I think it's something that you deserve to see for yourself.
Not far outside Wellington is the Matiu/Somes Island which also comes as a highly recommended destination. This is a historic reserve privately owned. There is no predator activity allowed so the wildlife is in great abundance. If you are an animal lover, there will be no shortage of that here.
Those are my top 4 to-dos in Wellington. There are really a million different things to see in such an artistic and amazing city. I hope that you make it out in February and get to see all the wonderful offerings this city really has for yourself. Stop back in after the trip and let everyone know how it was!
---
Not convinced? Want more information? Let me know in the comments below and let's chat about Wellington.
Been there yourself? Love it or hate it? Share your thoughts below also.
If you are wondering how I work from these awesome destinations all over the world cruise over and check out my Wealthy Affiliate Review.
Also check out the Best Place to Travel in March.